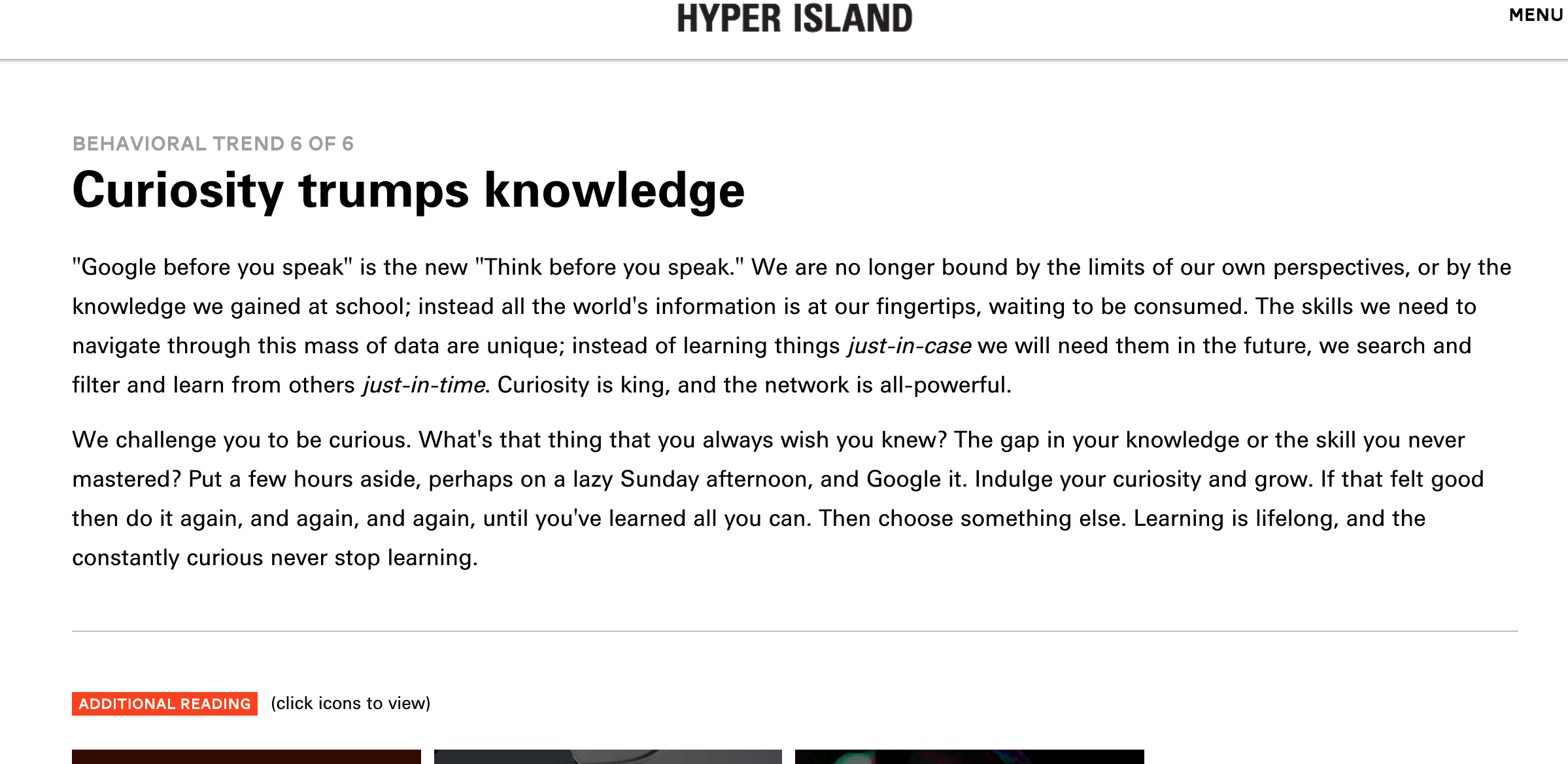 Imorse hade jag nöjet att lyssna på Mikael Ahlström som berättade om Hyper Island och deras trendspaning Changes of tomorrow. Där ingår ovanstående textsnutt i delen som handlar om förändrade beteenden. Jag blev så glad att någon satt ord på det jag alltid varit sjukt duktig på. Jag är nyfiken, vill se nytt, testa nytt alltid. Jag kan sitta och slö-googla, bläddra på wikipedia och har plöjt massor av lexikon, just for fun.
Indulge your curiosity and grow.
Så bra det stämmer. Jag tycker att alla ska unna sig att läsa Hyper Islands tankar om framtiden, Changes of Tomorrow som den heter. Den är väldigt matnyttig utan att vara betongtung. Snygg är den dessutom.
Ba' gört'!